Agira Studios in Serifos
Accommodation by the seaside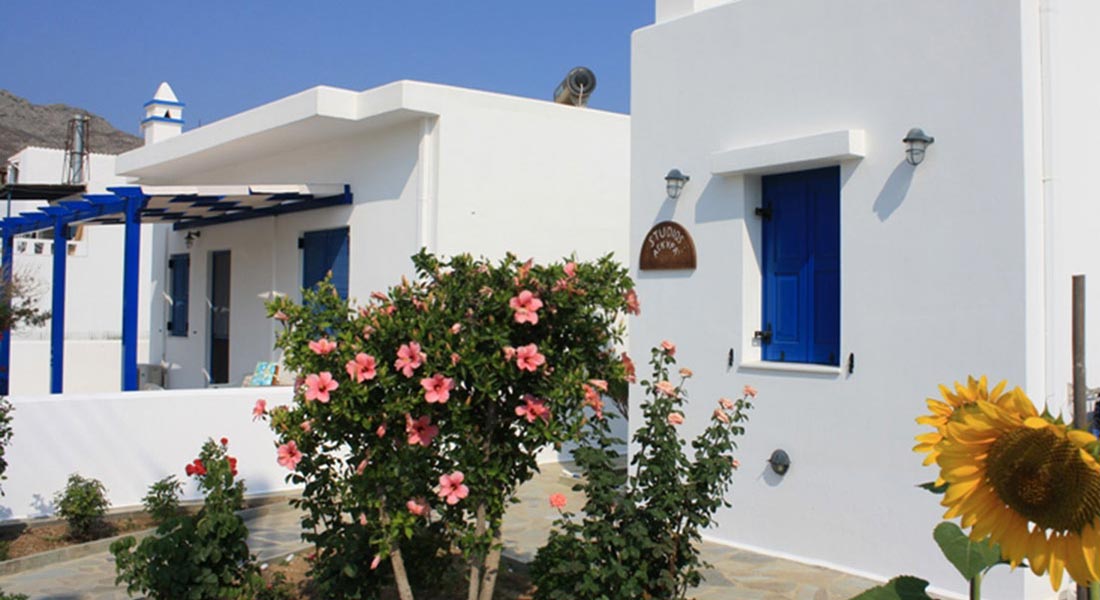 Accommodation Details
The Studios Agyra are ideally located on the beach of Avlomonas, a mere 20 metres from the water.
All studios are ground floor single rooms (35 s.m.), each with its own little veranda. They can accommodate 2 to 3 people.
The interior decoration is based on the colours of the sea with sky blue and beige dominating. All rooms are functional, pleasant and bathed in sunlight.
Some rooms look on to the sea, some to pretty Chora of Serifos, while others look on to our colourful garden where our bright yellow sunflowers and our neat rose bushes hold a special place.
All studios are equipped with: Αir-condition, Television, Safe box, Hair dryer, A fully equipped kitchenette with all the necessary cooking utensils, Breakfast basket, Refrigerator, Free WiFi, Parking, Daily room cleaning service, Free beach chairs
Booking Request