Amalia studios in Serifos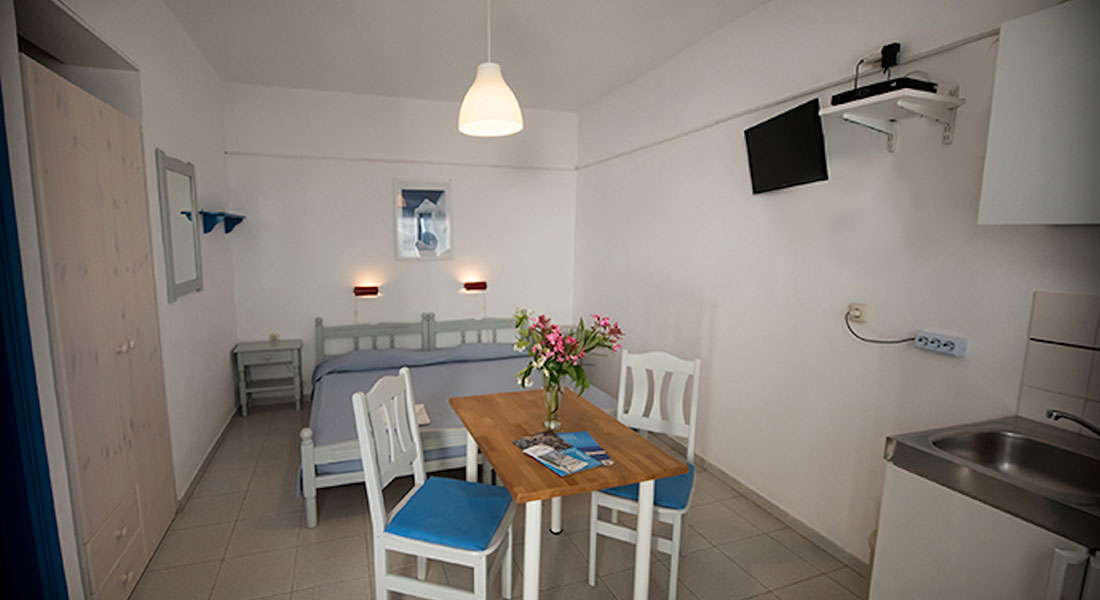 Accommodation Details
At Apartments-Studios Amalia we particularly care about a well-tended and looked-after surrounding combined with an affectionate atmosphere.
AMALIA's Apartments and Studios are furnished generously, individually and tastefully.
There are 3 spacious Apartments accommodating 4-5 persons each, as well as 9 Studios accommodating 2-3 persons each.
All accommodation units are comprised of a balcony or terrace with view of the magnificent town of Chora,sea,garden or landscape view.
fully equipped kitchen
refrigerator
watercooker
bathroom with shower
hair dryer
SAT TV
wifi
air conditioning
windows with double glazing and mosquito screen
Booking Request