Hotel Rizes in Serifos
Apartments and Suites with private terraces and fantastic views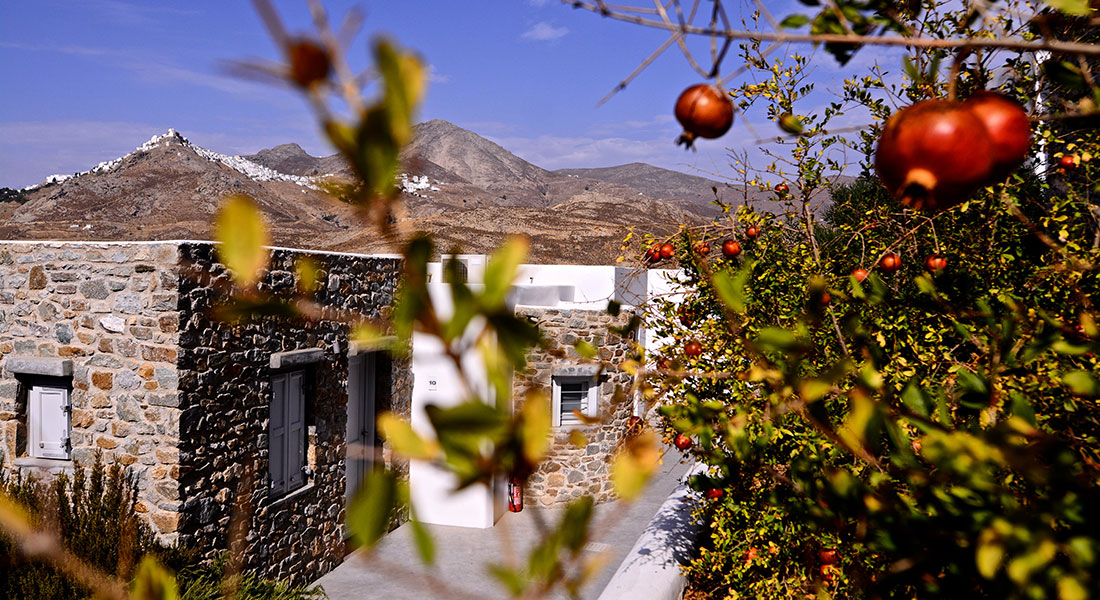 Accommodation Details
Hotel Rizes is a new hotel that consists of 14 independent apartments of 40-50m2 and 2 suites (senior and superior) of 60 and 97m2, each suite features a private swimming pool.
All apartments and suites have private terraces with a beautiful view of the port and Chora of Serifos.
They can host 2-4 persons.
The apartments feature: Small cooking oven, Refrigerator, Air-conditioning, TV, Direct dial phone, Free internet access, Bathroom with a built-in shower, Hair dryer, Bathroom amenities (soap, bubble bath, shampoo)
Senior Suites and Superior Suites feature: Private swimming pool, 2 bathrooms with built-in showers, Small cooking oven, Refrigerator, Air-conditioning, TV, Direct dial phone, Free internet access, Hair dryer, Bathroom amenities (soap, bubble bath, shampoo), Slippers
Facilities and Services
Breakfast
Daily cleaning room service
Transfer from and to the port
Swimming pool (110 m2)
Restaurant, Coffee-Bar by the pool
120 m2 lounge with free Wi-Fi internet access point
Private Parking
Terrace lounge with a magnificent view of the harbor and Chora
Pets are not allowed in the hotel
Booking Request